Occupational Disease Workers Compensation
Are you liable for Occupational Injury claim in Los Angeles?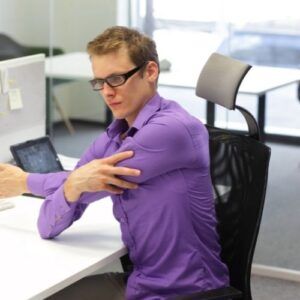 Who can file a Occupation Injury claim in Los Angeles?
If you have been sustained Workplace Injury, you may be able to recover Workers' Compensation benefits that are designed to cover your medical costs and other associated expenses. Under Workers' Compensation Laws in California, employers in the state must provide Workers' Compensation Insurance coverage to their employees in order to protect them.
An Occupational Injury can be a health condition or disorder (e.g. cancer, musculoskeletal disorders, post-traumatic stress) that is caused by your work environment or activities related to your work. Workers' Compensation is a system that provides financial and medical benefits to employees who suffer from Occupational Injury. Employers offer this insurance as a trade-off so that employees do not sue the employer or coworkers for negligence leading to a workplace injury or illness .
If you have been injured while working, you may be able to recover benefits that are designed to cover your medical costs and associated expenses.
Frequently Asked Questions
You may be able to receive workers' compensation settlements and benefits for a range of work-related medical conditions, such as repetitive strain, problems caused by job stress, and occupational illness—including infectious diseases like the coronavirus (COVID-19).
For OSHA recordkeeping purposes, an occupational illness or injury is defined as any abnormal condition or disorder resulting from a non-instantaneous event or exposure in the workplace environment. Conversely, occupational injury results from instantaneous events or exposures.
Occupational lung diseases include asbestosis among asbestos miners and those who work with friable asbestos insulation, as well as black lung (coalworker's pneumoconiosis) among coal miners, silicosis among miners and quarrying and tunnel operators and byssinosis among workers in parts of the cotton textile industry.
We take pride in tailoring legal solutions to each of our clients' specific requirements. In addition, we fight for your rights by standing up to those who wrong you when necessary. Most importantly, you will see our ability to properly balance these acts while upholding the law with unwavering integrity and honors. Whether each matter is settled out of court or resolved by a jury verdict, we will always attempt to get the best possible result for our clients.
WHAT OUR CLIENT SAY ABOUT US !
"I was impressed at the fact that the attorney returned my calls and was professional in how he handled the matter of concern."
"Even if I had small questions they took time to answer, and follow up with me. Thank you to all for helping me!!"
"I am more than pleased to have the opportunity to recommend Mr. Santiago as an Attorney. I was impressed by his professionalism."
"I would recommend the Law Offices of Drasin, Yee & Santiago, as they are: efficient, caring, honest, trustworthy, knowledgeable."
"This Law Office kept its promise to assist me with my claim. I am truly satisfied and most definitely would recommend their services."